How Our Dental Assistant Program Started?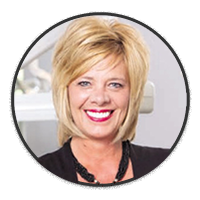 Lynn Uptgraft founded Dental Office Training by Lynn in 2007, after working for nearly 25 years in the dental industry.
"No matter what stage of life, if you're wanting to make a change Dental Office Training 2 South could be just the place you're looking for."
What Makes Our Dental Assistant Program So Special?
Our dental assistant training program provides an opportunity for a successful career with a work-life balance. Living a healthy and balanced lifestyle is something that all of the instructors at DOT2South spirit for. Quality, hands-on training is a core value implemented throughout the 12-week program and E.F.D.A. class. The founder wanted her dental assisting course to be unique and personal. Every student is different and we take that personal approach to ensure all of our graduates are prepared for a job in the field of dentistry the day of graduation. 
DOT's Northside location has flourished over the past several years with over 25 graduating classes through the program. The demand for individuals seeking a long-term career as well as growth within the industry proved that Dental Office Training 2 South is for everyone! Men and women of all ages have taken the program. Some students take the course to become a dental assistant, others take the course to gain as much experience as possible before continuing on to dental school.

MISSION
DOT will constantly evolve to provide elite, unique training to students by ensuring quality education with a community-based atmosphere.

VISION
Dental Comunity: Contribute well rounded, educated students that will create a significant and positive impact on the dental community.
DOT Alumni: We hope to create good memories and lifelong friendships for our students by equipping them with our personalized educational program.
Dental Office Training 2 South Is Created!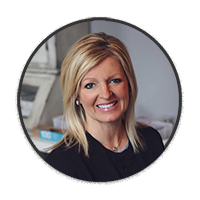 Meet Your Clinical Director and Instructor, Nadine Jordan
In 2015, I began working with Lynn at her north location as an expanded functions instructor and lecturer. In 2018, we moved to Fort Myers when my husband got relocated for his job. There had been a discussion of another location opening due to the success of DOT, and we thought "Why not go to Florida?!" Read Clinical Director and Dental Assistant Instructor Nadine Jordan's Full Bio→
Are You Ready To Start Your Story?